ESG Focus
Excellence, Integrity, and Teamwork are the fundamental pillars supporting our corporate culture.
Environment
What is it?
Since the publication of the Energy Transition White Paper on March 2017, the Principality of Monaco implemented a series of actions to promote renewable energy sources and improve energy efficiency. The goal is to reach carbon neutrality by 2030 through a plan axed on emission reduction across three main segments: road transportation, building energy consumption, and waste management.
MAM Engagement
Monaco Asset Management signed the National Energy Transition Pact in 2019.
On mobility, our employees endeavor to use public transports and electric vehicles such as Mobee and Monabike for their Monaco-based business trips.
On energy consumption, our offices are running at 100% on renewable energy thanks to the Société Monegasque d'Electricité et Gaz. This allowed us to remarkably reduce our carbon footprint and meet our goal of carbon neutrality by 2030.
On waste management, in 2014 we introduced a recycling policy starting with the installation of recycling bins in our offices. The firm completely eliminated the use of plastics within its premises. Plastic bottles have been replaced by water fountains and glass water bottles. We have also been collaborating with Nespresso in recycling all coffee capsules consumed. As of late, we have reduced our paper consumption by over 30% and began using entirely recycled paper for our internal documentations.
Social
Sponsor
Monaco Asset Management is proud to announce its partnership with F3 driver Arthur Leclerc, a member of the Ferrari Driver Academy. The collaboration started prior to the Austrian Grand Prix and will continue throughout the rest of the season. MAM is proud to support the young Monegasque athlete, who acts as a fantastic representative for the principality in the world of sport and for the next generation of athletes from our country.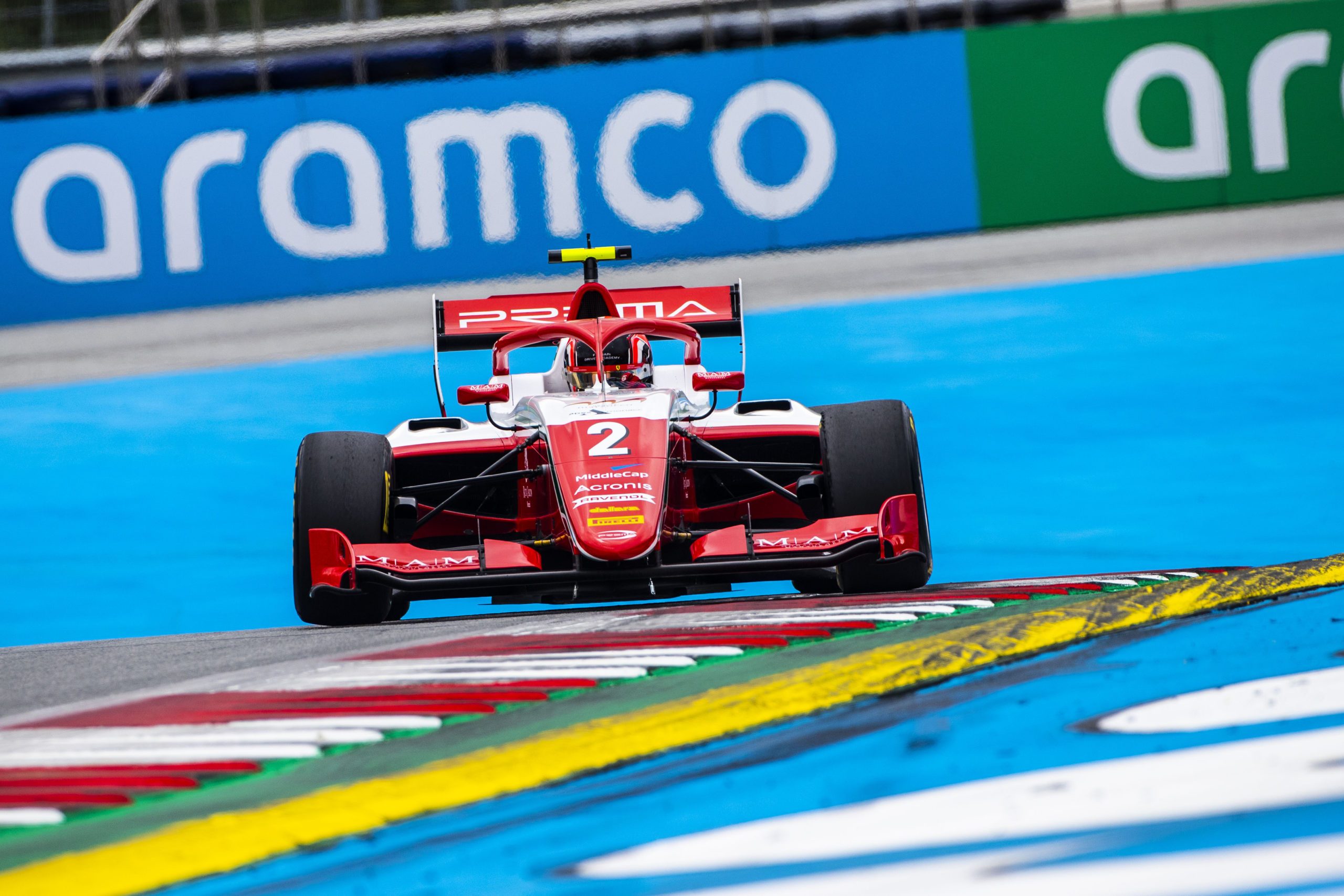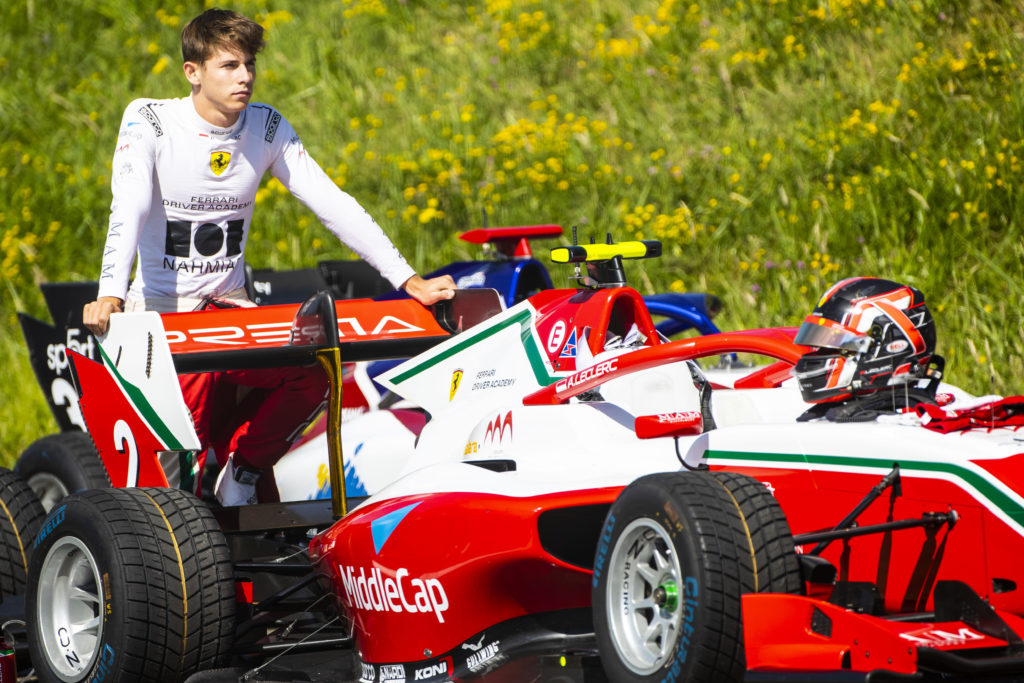 No Finish Line
What is it ?
The solidarity event placed under the high patronage of his serene highness Sovereign Prince Albert II launched back in 1999 is a race open to anyone. Its principle is simple and accessible to anyone who wishes to participate. People walk or run around a circuit of approximately 1.4kms open 24 hours a day for 8 straights days for as long and as many times as they wish.
For each kilometer covered, Children & Future donates 1 euro to support projects for disadvantaged or sick children. The association's objectives are to promote and contribute to the support and respect of children's rights across the world by carrying out or supporting projects that improve their living conditions in terms of heath, education, hygiene, and nutrition.
MAM Engagement
Each year since 2014, the firm has been participating as a team to the event. In 2018, we enhanced our commitment and are now an official sponsor of the event meaning Monaco Asset Management is committed to donating 1 euro for each kilometer covered by a member of its team, which is not restricted to its own employees.
Our employees collectively covered more than 6,800kms since 2016 and our commitment has only been increasing year after year with more than 4,600kms covered between the 2018 and 2019 editions. This means thousands euros have already been distributed to the Children & Future association.

Indigo
What is it ?
The association founded in 1993 at the Lenval Hospital in Nice by Dr. Mireille Kreitmann, a psychologist in the hemato-oncology department, has been enabling children suffering from tumors, leukemia, or HIV infections to continue to develop their creative abilities through multiples activities.
These moments of shared joyed between patients and nurses allows each and everyone to overcome the locks behind which all can hide their personal anxieties and feelings and allow them to see or live the disease from a whole different perspective.
MAM Engagement
Each year since 2004, Monaco Asset Management has been offering a special day to a dozen children from the Nice hemato-oncology department on the opening of the Monte-Carlo Rolex Masters tennis tournament at the Monte Carlo Country Club.
Over the years, a special relationship has been developing with some players who offer a moment of sensitivity, kindness, and autographs on the courts after a training session
Governance
Signed the Gender Equality at Work Charter
In 2019, Monaco Asset Management signed the charter for Gender Equality at Work in cooperation with the Monaco Association for Financial Activities.
Signed the "Stop to Workplace Harassment and Violence Charter"
In 2019, Monaco Asset Management signed the charter for Stop to Workplace Harassment and Violence.
AMAF Professional Certification
All of our employees working as managers, salespersons, financial analysts, and traders have obtained their professional certification containing both a technical section (unless they already have a foreign certification) and a compliance section.
AMAF Confidentiality Certification
All of our employees, including interns working at the firm, must attend a seminar on confidentiality to be certified by the AMAF.
Constant formation at annual Seminar on Anti-Money Laundering & Anti-Corruption
Each year, a seminar is organized to provide training to all employees on anti-money laundering and anti-corruptions practices.
Vision 2020
Further Footprint Reduction
Monaco Asset Management has been investing in high-tech videoconferencing tools to reduce the number of business trips without jeopardizing external communication. Following an internal analysis on our carbon footprint, we realized that over 25% of our total carbon emissions were linked to out-of-office international trips. While we do realize scrapping external meetings altogether is not an answer in itself, we expect our latest investments to assist us in reducing our carbon footprint by approximately 20%.
We have replaced our lighting systems with LEDs. This will reduce our energy consumption by 35%.
We will be replacing printed reporting by using tablets to display information during client meetings. This initiative should help us to reduce our paper consumption by an additional 20%.
Greater Social Outreach
We are planning on giving introductory finance classes to children living in underprivileged neighborhoods as we realize the wealth management and financial services industries trend to be exclusive and reserved to individuals with a certain level of education or social class. We want to tackle this issue and give underprivileged children the opportunity to learn about finance and educate them on the tools needed to forge a path in the financial industry.